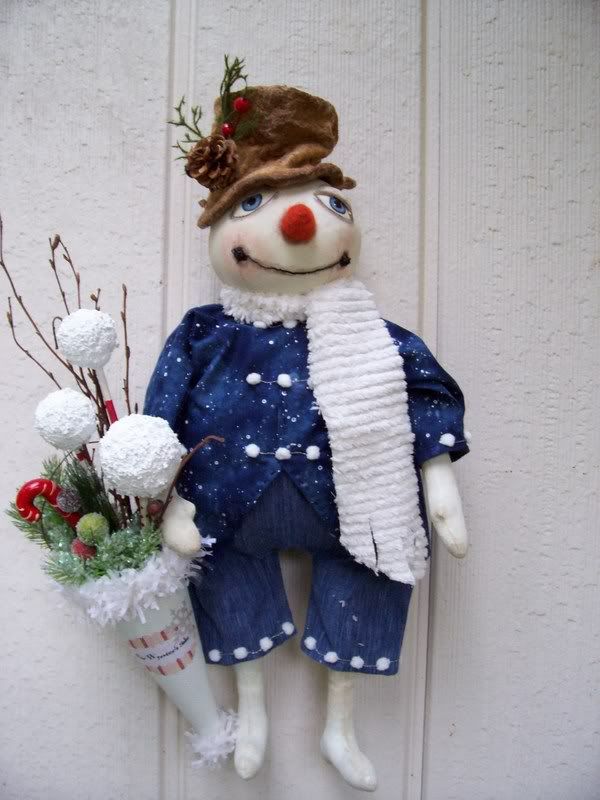 Hello Everyone,
I know I am a baaaad blogger not posting often. I am still working hard on new creations as well as for my show coming sooner then I would like.
I have a new pattern released today. The title is " For Wynters Sake".
I love the way this adorable snowman turned out.
For the first time ever I am also offering the printed version as well. Both versions are listed on ebay. YOu will find a link on my page here.
Thank you so much for your time.
Have a blessed week.
Pea