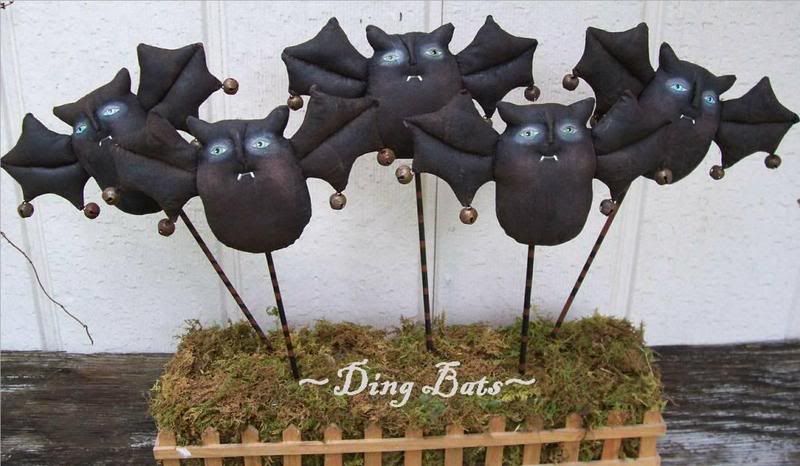 it took a longgggggg time to get something done... But better late then never they say. Who said that anyway? Oh I know, MOM! LOL
So here is a sneak peek of my latest projects. I had so much fun making these and they really did turn out so sweet. They are a original One of a kind and they are called "DING BATS" I just love the name and they are the sweetest of stick friends. Some have blue eyes and some have green. Would look wonderful stuck to your favorite witch or spookey Hallow's eve center piece.
I only have the five of them available. If you are interested just drop me a line at
phillanes@yahoo.com
Off to work I go. Have to get going on some new projects. Doll heads a calling saying they want bodies. So demanding that bunch in there.
Smiles, giggles and happy memories to you and yours,Pea