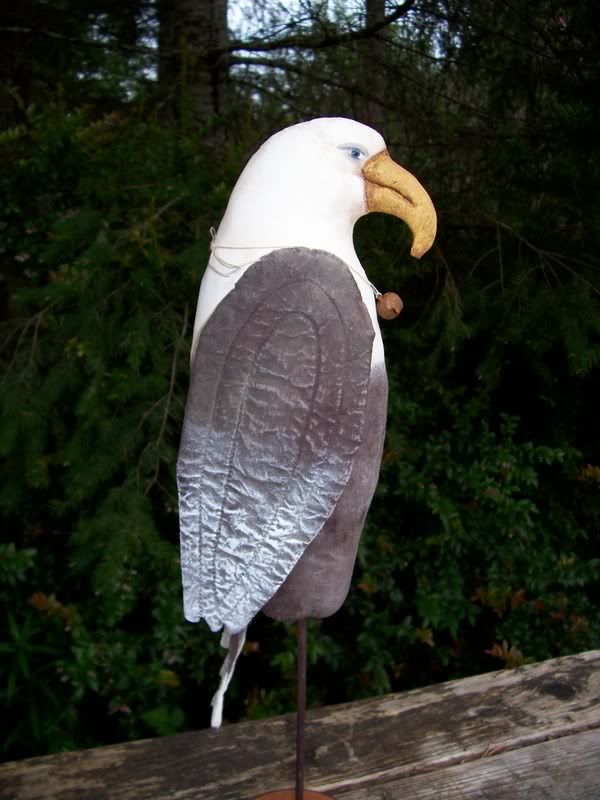 I have been working on this big piece with about 7 pieces in it for about a week now. I am finally seeing some progress and thought I would share. This is the eagle in the set and is adapted from a Country Cupboard pattern. Inspirational direction came from the wonderful faces of Dog Patch Patty on ebay.
This piece will be listed on ebay soon. I will announce it on here when I have it listed along with more pictures of the whole piece.
Have a very safe and Happy Holiday.
Pea